News
Dear Meridian Families: Now that the calendar is officially telling us that spring has arrived, it seems like a safe time to provide an update on our current...
Dear Meridian Families and Community Members: Here is an update on the first phase of the bond projects and additional information related to safety and security...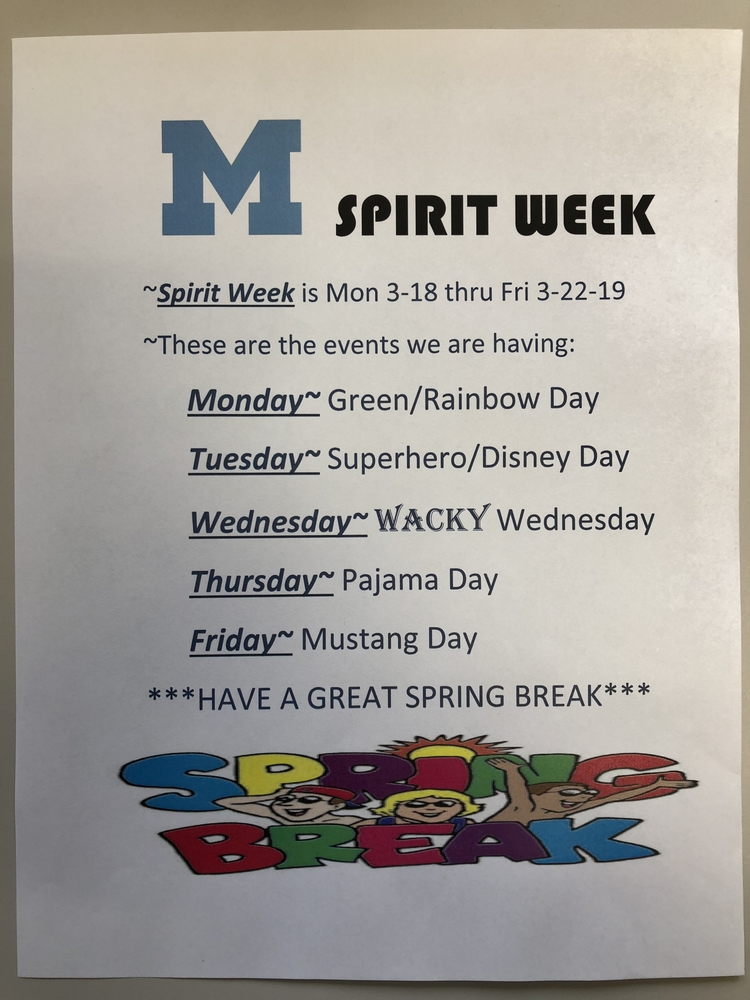 Please join us for these fun events!
SEE ALL NEWS
LIVE FEED
Julie Sheets
5 days ago
NOTICE: Since we are CLOSED today, 4-19-19, we will be generating childcare bills on Monday, 4-22-19. Please allow 1-2 extra days for delivery of your bill. Thank you for your understanding!
Julie Sheets
7 days ago
REMINDER: We are CLOSED on Friday, April 19, 2019. Please be sure to get your child's schedule turned in by 6:00 pm on Thursday, 4-18 so we can make schedules for our staff for the following week!
Julie Sheets
27 days ago
IF you haven't been here this week, don't forget schedules for next week are still due by 6:00 pm today!
Julie Sheets
about 1 month ago
REMINDER: Spring Break is next week! Schedules for childcare are due by 6:00 pm today. You can call in your schedule to 687-3455 ext. 0 or email it to julie.sheets@merps.org.
Noah Kent
about 1 month ago
See below for a menu change on Thursday, 3/14 for Meridian Early Childhood Center and Meridian Elementary. Thank you. Leaping Leprechaun Chicken Drumstick Over the Rainbow Crinkle Cut Fries Pot O' Golden Peppers Lucky Lime Applesauce Charming Green Grapes SPECIAL TREAT
SEE ALL POSTS