News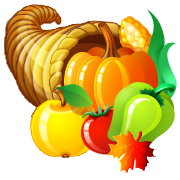 Our "Family Feast and Art Show" for children enrolled in GSRP, Head Start, and ECSE is tomorrow, Wednesday, 11-21. Children in Red, Gray, Blue AM, and Rainbow AM participate i...
We will be CLOSED on Thursday, November 22nd and Friday, November 23rd for Thanksgiving Break. We will reopen on Monday, November 25, 2018.
SEE ALL NEWS
LIVE FEED
Julie Sheets
14 days ago
Reminder: There is no breakfast or hot lunch. Please be sure to send your child with a lunch today!
Julie Sheets
14 days ago
There is NO GSRP, 3's Preschool, Head Start, or ECSE today. Daycare is OPEN. Please call us at 687-3455 Ext. 0 if your child WILL be coming today. Reminder: We will not bill you for the scheduled hours today since it is a snow day. Schedules are still due by 8:00 am. Feel free to call them in or email us at julie.sheets@merps.org.
Julie Sheets
21 days ago
DAYCARE PARENTS: Schedules for the week of 11-26 through 11-30 are due by Monday, 11-26 at 8:00 am. We have extended the deadline due to the short week this week. Thank you!
Julie Sheets
24 days ago
If you had previously told us your child wouldn't be here this afternoon due to Grandparents Day at the Elementary School, and now need your child to come to childcare-please email us at julie.sheets@merps.org, as incoming calls are still not working! Thank you.
SEE ALL POSTS