News
Dear Meridian Families and Community Members: Here is an update on the first phase of the bond projects and additional information related to safety and security...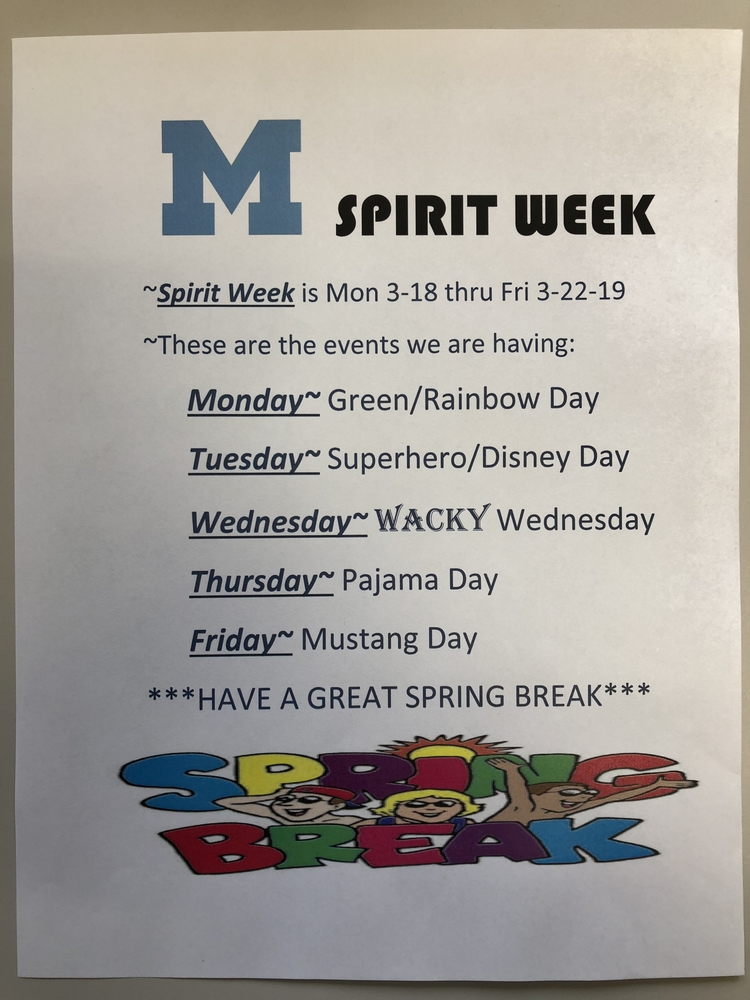 Please join us for these fun events!
The Meridian Public School District is seeking applications for the current vacant position on the Board of Education. An individual will be appointed to fill the vacant...
SEE ALL NEWS
LIVE FEED
Julie Sheets
about 1 month ago
NOTICE: The Governor's forgiveness of snow days does not effect GSRP, 3's Preschool, Head Start, or ECSE. The last day for 3's Preschool is 5/22/19. The last day for GSRP and Head Start is 5/29/19 and the last day for ECSE is 6/6/19.
Craig Carmoney
about 1 month ago
Last Friday, Governor Whitmer signed snow day forgiveness legislation for the four days that were declared as a State of Emergency. As a result of that legislation, Meridian Public Schools will return to the originally published school calendar and end with a half day on Thursday, June 6th. We thank you for your patience as we waited on our legislators in Lansing to take action.
Julie Sheets
about 1 month ago
NOTICE: Since we are CLOSED today, 4-19-19, we will be generating childcare bills on Monday, 4-22-19. Please allow 1-2 extra days for delivery of your bill. Thank you for your understanding!
Julie Sheets
about 1 month ago
REMINDER: We are CLOSED on Friday, April 19, 2019. Please be sure to get your child's schedule turned in by 6:00 pm on Thursday, 4-18 so we can make schedules for our staff for the following week!
Julie Sheets
3 months ago
IF you haven't been here this week, don't forget schedules for next week are still due by 6:00 pm today!
SEE ALL POSTS