Welcome to Meridian Junior High School!
High-Level Experiences for the Next Step.
Meridian Junior High School is a comprehensive public school encompassing grades five through eight. As part of Midland County's only New Tech school system, we combine modern technology with innovative teaching techniques and a culture of student responsibility – enabling, engaging, and empowering students.
Reach Higher. Dig Deeper.
With an enrollment that hovers between 400 and 420, all of our students have ample opportunities to be involved in meaningful ways and experience everything junior high school has to offer. Not only do we have a wide range of courses, clubs, and athletic programs, students are encouraged to hone budding leadership skills and initiate new programs and activities, sometimes with assistance from mentors in the adjacent Meridian Early College High School. With so much to do, there is something to interest every member of our student body.
At Meridian Junior High, people know one another. Our students and teachers work closely together to form relationships that are not possible in larger schools. Our small size makes more personalized advising possible, guiding students to a clearer path to secondary and postsecondary success. In addition to these benefits, students report feeling safe in our school and are absent less. Teachers report feeling more connected to students and have higher-than-normal job satisfaction. Our schools enable students to reach higher thanks to meaningful learning experiences.
Most importantly, as a small school, we are better able to maintain our unique professional culture, which research shows is a cornerstone to ensuring student success after high school. Without a strong culture in school, academic work in the classroom falls flat. With a strong cultural backbone, students work harder, their aspirations soar, and more succeed.
Meridian Junior High School is the only middle school in Michigan that is a member of the New Tech Network (NTN). With Project-Based Learning (PBL) at the core of our instructional approach, we believe we offer outcomes that matter, teaching that engages, a culture that empowers, and technology that enables.
Pillars for Student Success
Each school in our district interprets these pillars for student success in a way that's appropriate for the respective learners and learning levels.
The Meridian Junior High School (MJHS) Multi-Tiered System of Supports (MTSS) framework aims to create a school environment that ensures learning for all students. It is a broad-based set of proactive approaches integrated with school-wide systems to support students both behaviorally and academically.
Our Behavioral Support Center (BSC) is staffed by a paraprofessional and is overseen by our Dean of Students to offer a place for students to turn their day around if needed. Both reading and math interventions are offered for qualifying students throughout the day, and our case management style after school program help students to be organized and focused on their academic success.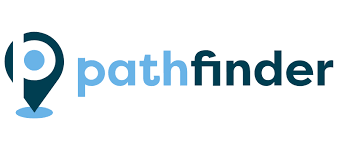 Looking to explore in-demand careers and discover the degrees or credentials needed to pursue them? Use Pathfinder, Michigan's online career exploration tool that uses current information related to employment and the workforce, as well as data about the relationship between education and training programs, to help you learn about career paths and jobs in the state. Start the journey at Pathfinder.MiTalent.org