Melissa Gohl
Food Services Director
(989) 687-3212
If you are interested in joining the Wellness Committee, please contact Melissa Gohl at the phone number above.
Meridian Public Schools makes sure that your students have a healthy breakfast and lunch each day. Wondering about the nutrition values in the meals? Click on the link below to be taken to NutriSlice to find out all about the meals available to your student!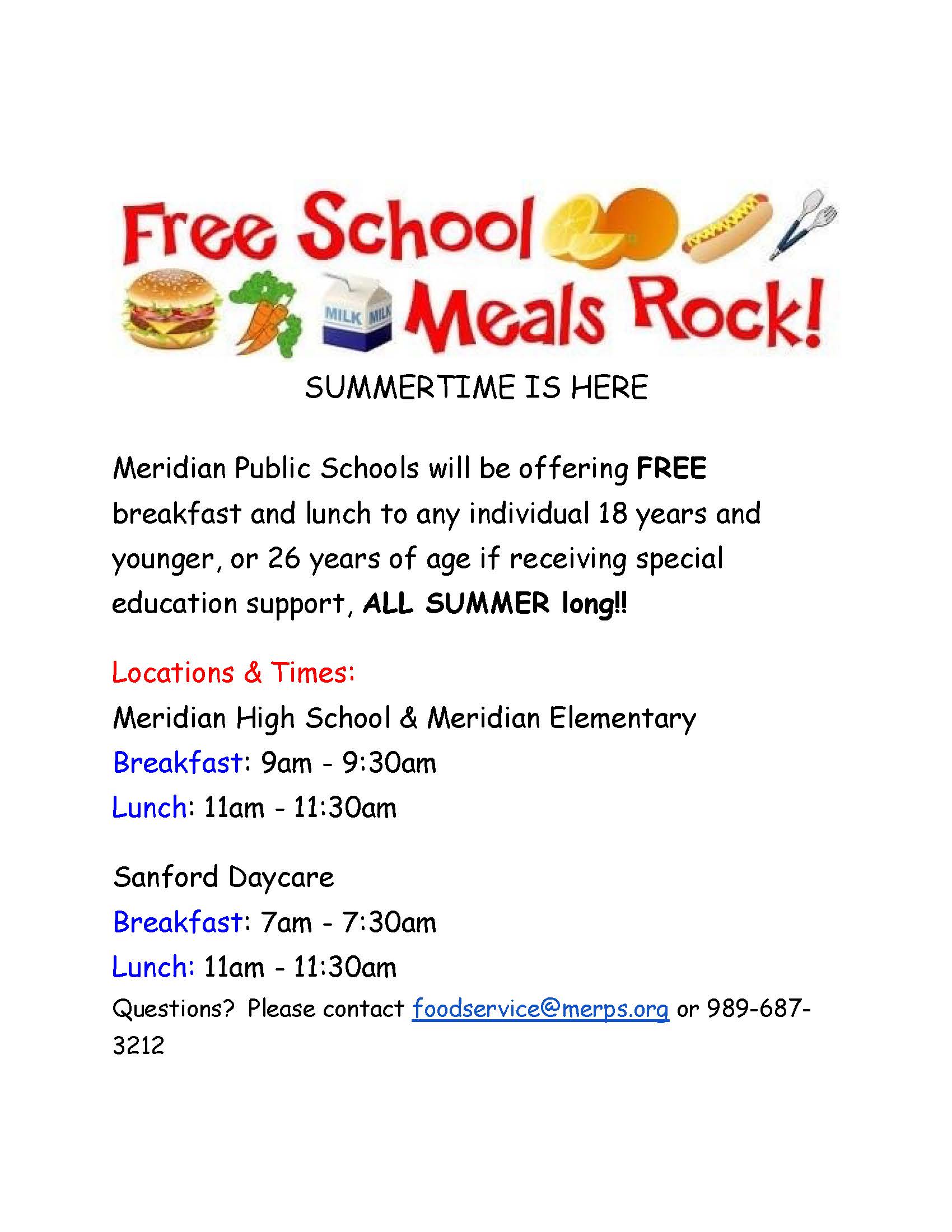 REQUEST FOR DIETARY ACCOMMODATIONS
Here you will find the Dietary Request for Accommodations form. Should your child have any dietary needs that Meridian Public Schools needs to be aware of, please fill out this form and give it to the office of your child's school. Should you need a paper copy, you may request one from the office of your child's school and one will be send home.