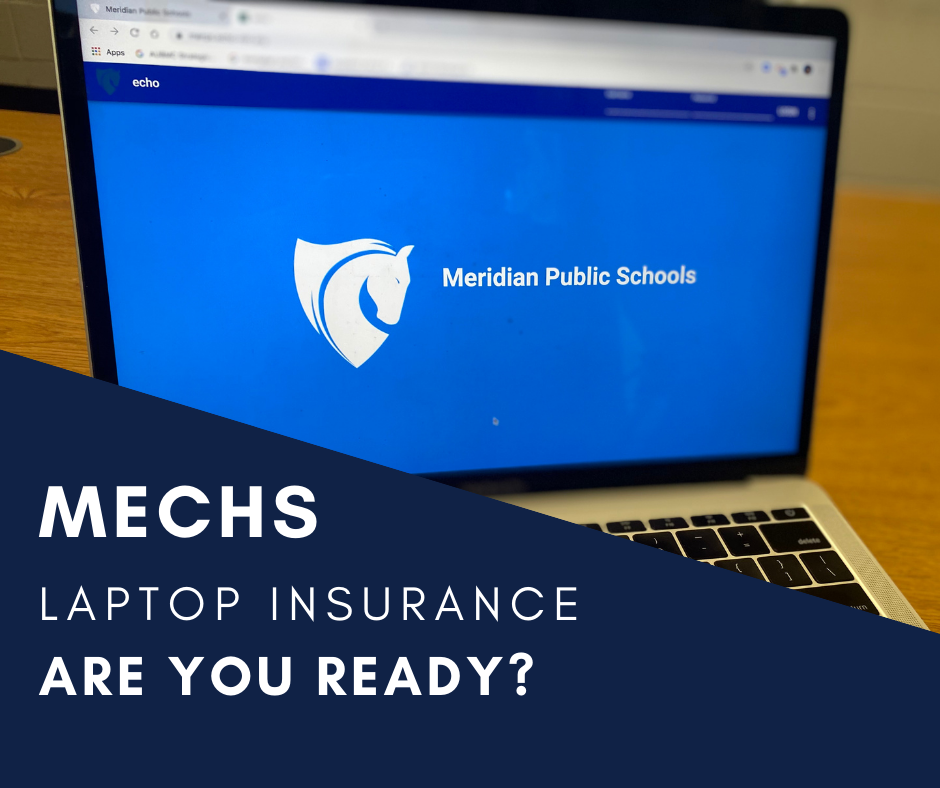 Meridian Public Schools provides 1 device to every student. At MECHS, each child receives a district provided laptop at no charge. We encourage students to take their school-issued laptop home to continue learning anywhere, anytime. However, before allowing a laptop to leave school, we do require families to purchase an annual insurance policy covering the laptop against theft or accidental damage while the laptop is in the student's possession.
Parents can pay for laptop insurance online using e-Funds. There is NO ADDITIONAL CHARGE to use e-Funds. You can access e-Funds by going to:
Short URL: www.merps.org/efunds
Full URL: https://payments.efundsforschools.com/v3/districts/55802
Or, simply bring cash/check payment to the high school main office to pay in person. Payments can also be made during the Welcome Back Open House. Paying online via e-funds before the open house will ensure a smooth and quick pickup of technology. It is recommended that families pay with e-funds to avoid waiting in a line.